CLIMB YOUR MOUNTAIN TO SUCCESS
Welcome Hawk!


My name is Mrs. Annette Wilson and I am honored and proud to meet you and have a chance

to teach you Physical Science this year. I am looking forward to the 2015-2016 school year and hope you

are as well. I am married with 2 children. We have 1 son, Alfred, who's 26 years old and 1 daughter, Anndrea, who's 21 years old.
I enjoy teaching, reading, swimming, shopping, traveling, and spending time with my family, friends, and church family. This is my 29th year teaching and it is still my passion.


I plan to provide a wonderful science experience for you this year.
Just Believe in yourself and put forth great effort and you can be successful in Science.

Again, I am excited about this school year and look forward to teaching you!

General Information About the Science Class


Science Materials Needed:




* 1- 2 inch binder w/ dividers




* loose leaf paper




* zipper pouch w/ #2 pencils




* Pens ( black or blue- no red ink- You may use to check your work)




* glue sticks




* scissors




* 1 folder w/ tabs and pockets




* flash drive ( optional)




* Composition NotebooK




* 1 bottle of hand sanitizer




* 1 roll of paper towels




* kleenex




* calculator




* earbuds or plugs for technology





Classroom Rules

* Follow directions the first time given.

* Respect your teacher and classmates at
all times.

* Please raise your hand to speak.

* No eating or chewing gum without
permission. * Do not leave the classroom without
permission from the teacher. * Come to class prepared daily with necessary
materials. * Work cooperatively in groups when given
permission. * No stealing, cheating, copying or use of
profane language at any time.

Behavior-----BBBB......

Be respectful! Be responsible! Be Safe! Be honest!

PUT FORTH YOUR BEST TO ACQUIRE SUCCESS!

I WAS ABSENT?


WHAT DO I DO IF I HAVE BEEN ABSENT FROM THE CLASS? If you are absent from the class, it is your responsibility to see me the following day you return to inquire about your work.
Please check your

mailbox the next day you return to school.

Also, you can keep up with assignments by reading daily classwork and homework postings on this website. - 10 points will be deducted per day late from late assignments unless approved by teacher due to written excuse from parent.

It is your responsibility to check my website to make sure you ask for all of the necessary assignments that you have missed.

It is not the teacher's sole responsibility to be sure you make up the assignments. We must work together as a team to ensure your success! Thank you for your cooperation!






Powered by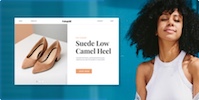 Create your own unique website with customizable templates.